Conference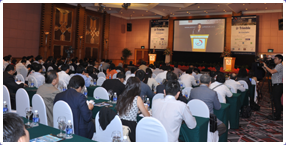 Malaysia Geospatial Forum, previously known as Map Malaysia, was initiated in 2006. The conference has travelled to Kuala Lumpur, Penang, Sabah and Melaka with average attendance of 350 delegates from across the country. The conference offers unique value proposition by reaching out to the wide-ranging industry stakeholders, i.e: various sectors of government departments, research Institutes, technology providers, academic Institutions, civil societies and end users.
Registration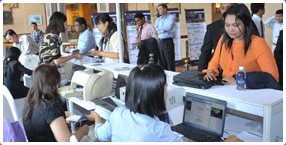 Malaysia Geospatial Forum will be an unparalleled platform for knowledge exchange and business networking. Make your you attend the conference by registering online. Registration fee includes access to the main conference program and exhibition for 2 days; subscription of Asia Geospatial Digest Monthly Newsletter, literature kit and coffee/tea and lunch for 2 days.
Exhibition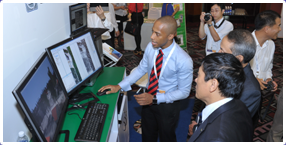 The exhibition shall provide the latest and state-of-the-art facilities for national and international organisations representing the industry, government, and the academia displaying their services and products. It shall present itself as a unique vector for the delegates to gain knowledge with the latest applications and products of today's geospatial domain. The exhibition will also serve as networking hub during the conference ...